With Christmas holiday season approaching, we thought we would provide some tips in how to prevent being burglarised this holiday season.
Did you know that last year there was 216,886 reported victims of unlawful entry with intent in Australia? That amounts to 594.20 break-ins every day!
Two thirds (2/3) of these offenses were performed on our homes. Because of this, it's definitely a good idea to invest in your home's defences against the criminal unknown.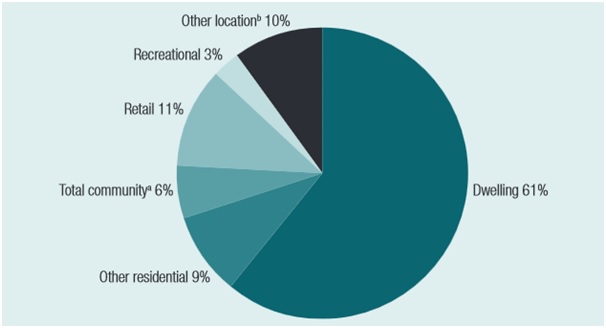 Here are some ideas to reduce the risk to your home;
Trim your trees & bushes
The criminal element don't like to be in the open where they can be seen by neighbours or people visiting the area. By ensuring trees & bushes are trim and not obstructing windows, doors & verandas, it creates less camouflage for would be offenders to hide their illegal activities. It also looks good too. J
Keep your blinds closed
This type of crime is usually committed by opportunistic criminals. Leaving your blinds open could expose items that may entice this type of criminal to steal from you. I know this is a hard one to swallow as nobody wants to live this way, but it's something that should be considered.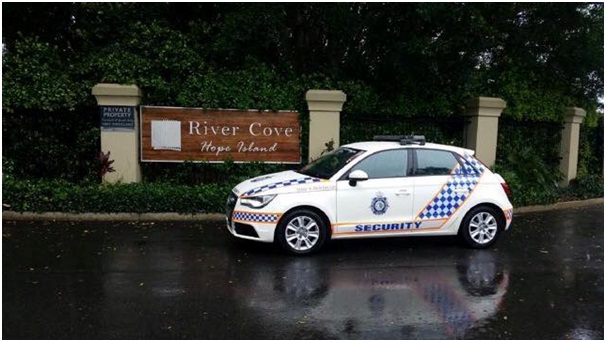 Install motion sensor external lights
The more dark spots your property has, the more enticing your property may become to a burglar asthere are many dark spots to hide their illegal activity. This type of lighting is a costeffective way of keeping your property illuminated when unwanted visitors come to visit. It may also give the illusion that somebody is home & had turned on the lights.
Don't advertise new expensive items
Televisions, computers etc. are items that burglars can sell very quickly. When purchasing such items, be conscious of their packaging. Leaving packaging out at the garbage bin displays to a would-be burglar that you've recently acquired an expensive item. It's always best to break down the packaging so it actually fits in your green bin.
Use timers when you're away
If you going to be away from your home after dark, set up some times to turn some lights and maybe a radio on after dusk. This will give the illusion that someone is at home.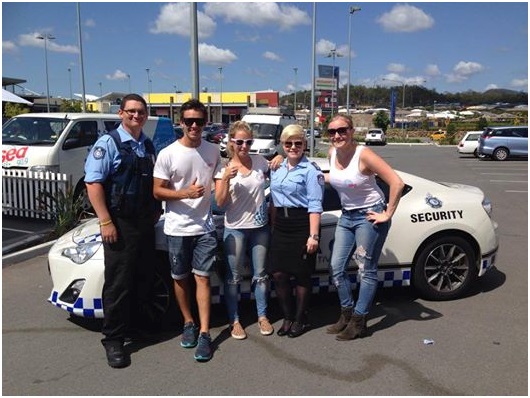 Strengthen entry points & windows
Did you know that more than two thirds (2/3) of break-ins offenders gain access to the property from the ground level? It's for this reason that we recommend that you at least strengthen youreasily accessible doors and windows. Installing quality doors, locks & security screens will considerably reduce the success of a break-in.
Talk with your neighbours
Maintaining good relationships with your neighbours may increase their willingness to help look out for your property (especially if away for extended periods). 
Install a monitored security alarm system
This option is always a good idea. Though is can be a little costly initially (to supply & install a new system), the ongoing cost of a system is very cost effective. What an alarm system will do is alert in the event of a break-in and have the capability to send someone (Security, Police or nominated person) immediately to the property based on the home owner's instructions. You can even integrate your some alarms to the system alerting you when they are activated in case of fire.
Also in most cases, home owners will save up to 30% a year on their insurance.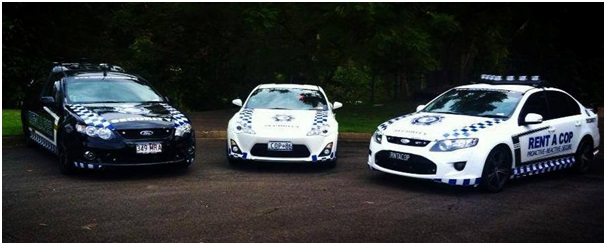 Engage a security patrol company (mobile patrol)
Hiring a security mobile patrol company can give you true peace of mind. Having a uniformed officer in a uniformed vehicle stopping in on your property randomly would be a very good deterrent in preventing this type of activity from occurring in the first place.  This type of countermeasure in addition to the above would be quite effective both in cost & outcome. This also means that if the officer arrives at the address and finds someone unlawfully breaking into your home, the officer can arrest the offender & have them picked up by the police.
For more information on how we can you after your home, contact us bt email: info@rentacop.com.au or 0732017060.