Private Security Companies
Brisbane and Gold Coast private security companies like Rent A Cop offer a professional service. We are very serious about security and protecting your private property through security officers and crowd control services.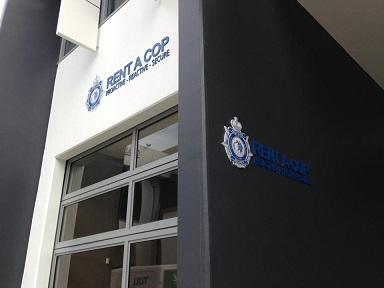 The Private Security Company These Companies Trust…
Companies like Toyota, McDonalds, Woolworths, Harvey Norman, Hungry Jacks, Bendigo Bank, Honda, Powerlink, Fairfax Media, Time Warner, Yokohama and Bunnings have enlisted the help of private security company RENT A COP for protection.
Security Services
Construction Sites
Sporting Complexes (i.e. Qld Raceway)
Static Security – officer remains on one site. (i.e. bank guard)
Loss Prevention (uniformed/plain clothes)
Shopping Complexes
Private Parties/Events
Hotel/Office Buildings
Gate House
Special Events
Crowd Control Services
Pubs
Private Parties/Events
Special Events (i.e. concert)
Nightclubs
Mobile Patrol and Escort Services
Welfare Checks
Staff Escort
Alarm Response
Key Holder Escorts
Open/Closes
Let In/Out Services
Rent A Cop have been providing private security services including property, event, and personal security for many years.

Click here if you are after a no nonsense security patrol service.